Discover Choirs,
Concerts & Composers
in Ghana
Gaudete 2015
---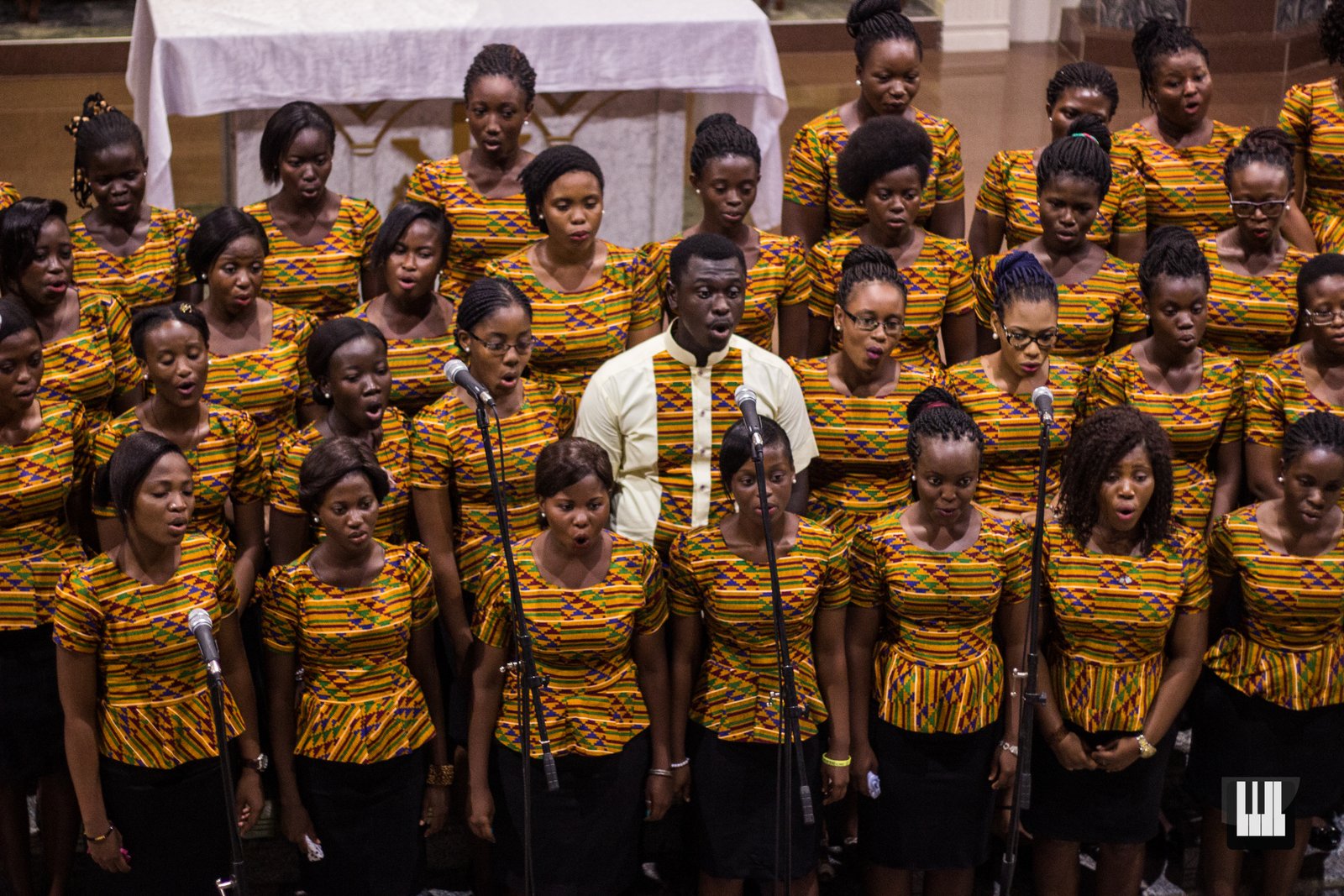 As usual one would expect that the first few lines of every event review highlights the late start of the program; there's no laudable difference in what happened on the Friday, 24th, April at the St. Thomas Aquinas Catholic Church. Gaudete started at 6:46 with an apology from the Mc; Bright Aheto (host of Unique Fm's Favourite Hymns and Anthems and Choral Stars) and a prayer from Oliver Awuah Mensah.
For obvious reasons, the program line up was jeopardized and the guest choir, Aldersgate Voices from Ghamsu Legon was tasked to appease the irky audience with the opening act. Their rendition of the note popular song 'D3n Na Minfa Da Yehowa N'ase' seemed to have a calming effect on the audience, which was now slowly growing into a crowd.
The Ghana National Association of Adventist Students (GNASS) Choir took over from Ghamsu and gave us an anthem; 'Hallelujah (Psalm 150)' by Louis Lewandowski, after which the show owners mounted the stage, clad in an artistic African print uniform. The choir of about 50 voices started their first package with "Adekro p3 na menim". We would later hear "Hyer3n" and the anthem, Dzidzɔlɛ afɛtɔ lafemɛ. The audience surely will acknowledge the unforgettable female solo in "hyer3n".
For the intermission, Ghamsu mounted the stage and rendered a brilliant acapella arrangement of the popular praise song "Onyame ba Yeyi w'ay3 daa" GNASS for their second appearance rendered an anthem after which they performed "Meyi M'akyea". The the second package commenced with the host choir back on stage. Their repertoire began with "Wone gyefo" through to "Monko wiase" and the twi anthem "Nyamemma monto ndwon" and then to the danceable tune of "aseda" to which an offertory was taken.
The final part of the concert undoubtedly had to have a dancing session else the service would not have come to a successful end. The highlife Medley was well arranged and delivered and it kept us on our feet for a good while.