Discover Choirs,
Concerts & Composers
in Ghana
Afro Classical Nights
---
Afro Classical Nights is the flagship event of Choral Music Ghana, in collaboration with the Ghana Club. It is an attempt to recreate the culture of live classical music in a casual, informal setting that was prevalent in salons in Europe a few centuries ago.
The goal of this initiative is to promote the appreciation and practice of classical music in Ghana by providing a platform for the regular performance of such music in an environment that offers little barriers both for practicing and novice musicians, and their audiences.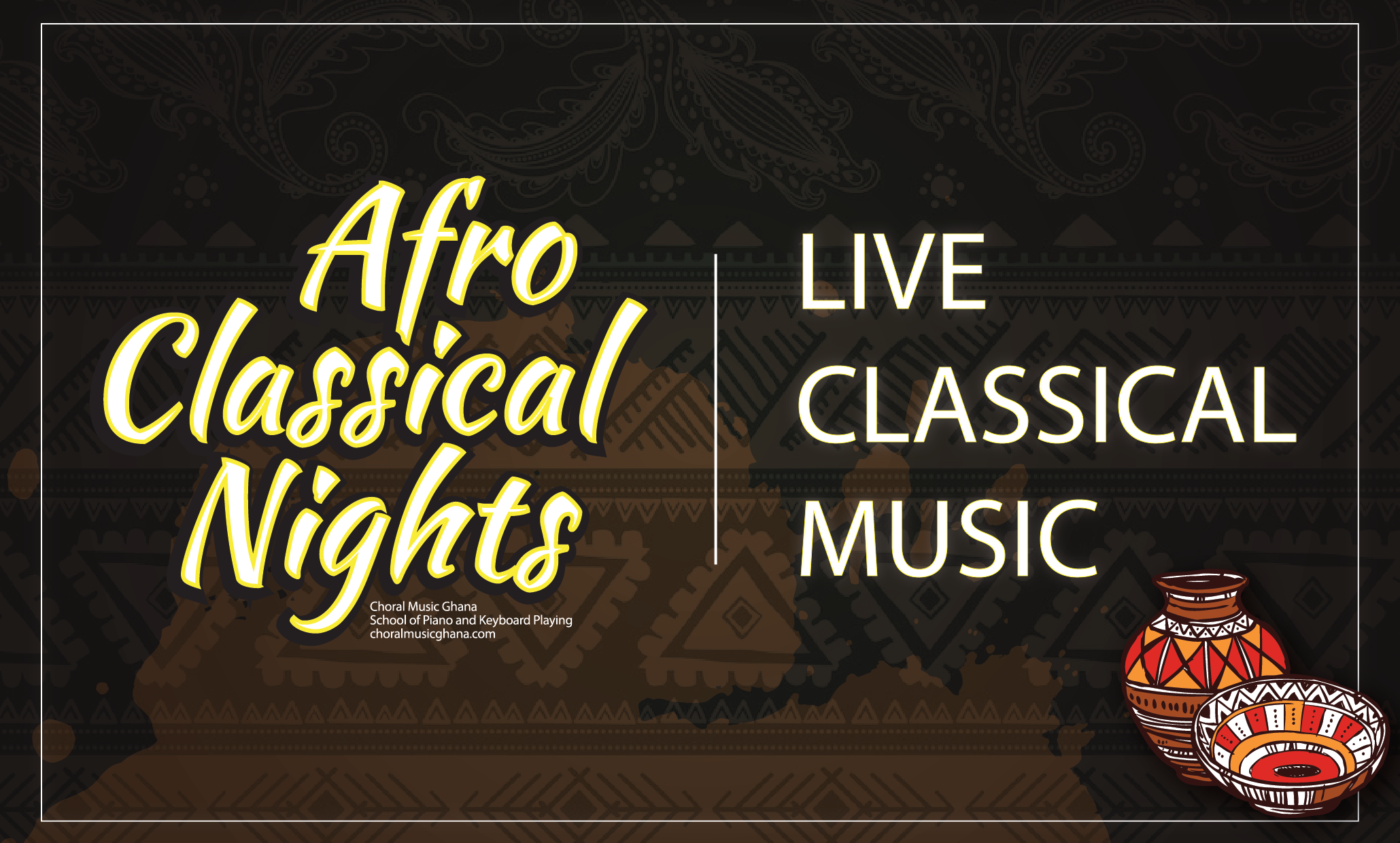 Overview
---
On the last Friday of every other month, some of Accra's best musicians meet at the Ghana Club, Highstreet, for two hours of live classical music. The audience includes club members and visitors passionate about this genre of music.
The event is intentionally Afro-centric, because the a big part of this initiative is to promote the creation of new original works inspired by the classical tradition. The team behind Afro Classical Nights bears witness to the creative potential of young (and old!) composers in the country, based on years of interaction and participation in the musical circles of Accra and Kumasi.
Support Us
---
Afro Classical Nights is ran on a thin budget: due to the generous sponsorship by the Ghana Club, the greatest burdens that prevent such initiatives from taking off have been lifted. However, little donations can go a long way to improve the prospects of this show.
If you are inspired by this effort and wish to lend a helping hand, open WhatsApp on your smartphone , send an email to info@choralmusicghana.com or meet us on the last Thursday of this month to start the conversation that will fuel this small, musical revolution.